Trauma-Informed Interviewing:
Skills and Techniques for Monitors
One of the core activities for human rights monitors is interviewing people who have witnessed or survived atrocities. Interviews with witnesses and survivors can be particularly challenging because they may be traumatized by what they have seen and experienced. Likewise, interviewers may become vicariously traumatized by hearing about those experiences and being exposed to the suffering of others.
What will I learn?
We will be discussing these challenges and presenting relevant knowledge, skills, and strategies that can help you to successfully conduct an interview with a witness, gather the information that you need, and protect your wellbeing and the wellbeing of the person you are interviewing.
You will learn about the impact trauma has on memory and how to conduct an interview with a person who may be suffering from a trauma.
The content of this course has been separated into seven modules that each go through a different aspect that relates to trauma-informed interviewing. These seven modules are followed by an eighth module soliciting feedback about the course.
Each module contains a video lecture (with module one containing two video lectures), additional resources to read and explore, and exercises to help you reflect on what you've learned and dig deeper into the topic.
Meet the trainer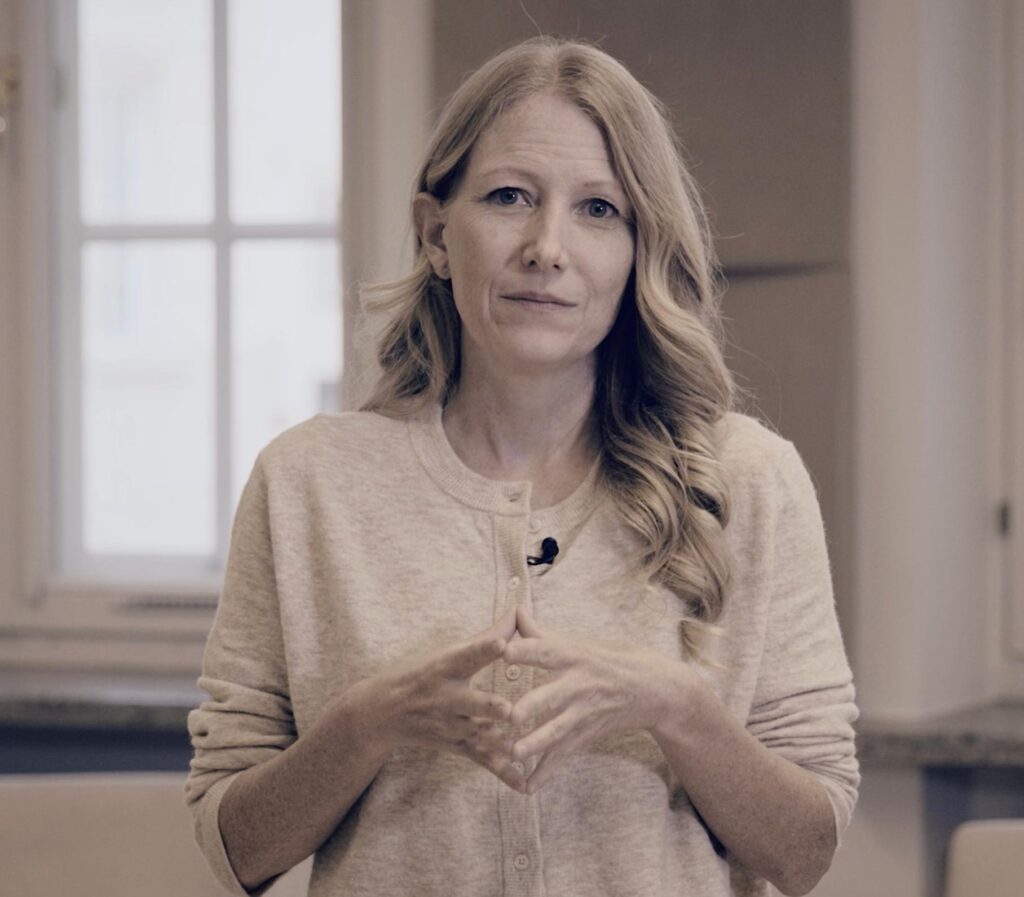 Dr Rebecca Dempster is a clinical forensic psychologist with over twenty years of professional experience working in the humanitarian field. Her intensive career has taken her across the world, providing psycho-social support in humanitarian missions, engaging with communities affected by traumas of all kinds. Dr Dempster worked with ODIHR to develop this training course, using her professional expertise to shape the content so it will provide you with the tools you need to continue your human rights investigations in a trauma-informed manner.
Learn more about the OSCE Office for Democratic Institutions and Human Rights (ODIHR)
Modalities
How do I enroll ?
The course is available for free and for all.
You may access it anytime with or without registration. Registering will help you save your progress: stop at any stage and resume whenever you feel like it.

⚠ Please note that the name on your certificate will appear as the first name and second name noted at registration.
Language and Subtitles:
The language of instruction in the videos is English. Subtitles are available in English, Ukrainian and Russian. To turn the subtitles on, click on the settings in the lower-right corner of a video and choose a language.
If you're having trouble exiting out of the log-in/registration panel, kindly zoom out to access the exit button
How do I get a certificate?
The module quizzes are compulsory but won't affect your final grade. These quizzes can be retaken and we encourage you to go back and refer to these materials as and when you need them.
At the end of the course – subject to completing all of the module quizzes – there is a final assessment that, if passed, will provide you with a certificate for completing the course.
Estimated time to complete the training: ~ 8 hours
Certificate Requirements: Complete the final assessment with a final grade of 75% or higher.